October Teacher's Report – Ms. Michell Fung's Update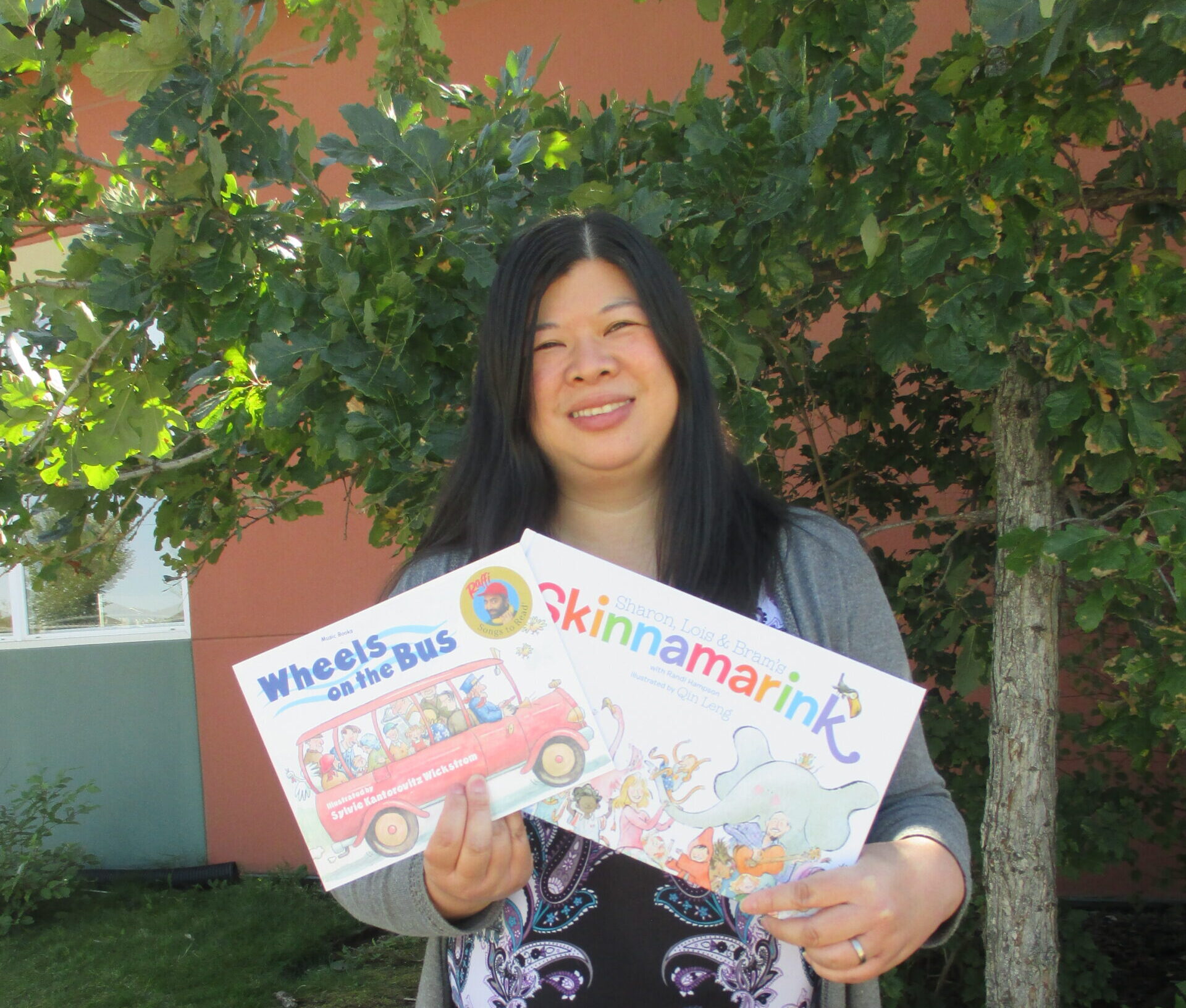 Hello Families, 
My name is Michell Fung and I have enjoyed getting to know your kids these last few weeks. Your children will address me by Ms. Michell and feel free to address me as Ms. Michell as well. Here is some information about myself, I was born and raised here in Edmonton.  My ethnic background is Chinese, and I can speak some Cantonese. I grew up here on the north side of Edmonton and now I live on the south side. I live with my husband Neil and my fur babies Miss Olivia Fuss my cat, my chocolate Lab Emma and my new puppy, a black Lab, Belle. I have two degrees. My first degree is in Psychology with a minor in Sociology. My second degree is in Elementary Education. I have worked with children in various places such as YMCA daycares and taught in a couple of Head Start school programs.   
This will be my 6th year at LCDS in January. One of my hobbies is singing. I have sung in a mixed community choir called Vocal Alchemy for about 12 years. I can sing both Alto and Soprano. Currently, I am a Soprano 2. Your children will learn many songs and dances, so when your children randomly start to sing and dance, they probably learned it from school. As a teacher, I love working with children and seeing them grow and develop. I love teaching because every day is always different when working with children and you never quite know what the day will be like. I hope your children enjoy school as much as our teaching staff does. We will have lots of fun!
In September, our themes for the first full two weeks are Back to School, All About Me and Fall.  The last week of September we will focus on Safety and Truth and Reconciliation (Orange Shirt Day).
The children will learn about the importance of 911 and when to use that number and what to do during a fire drill at school. It might be a good time to go over your parent's phone number or emergency plans in your own home. We will discuss the topic of Orange Shirt Day through conversations, crafts, and indigenous stories. We would like the children who attend on Wednesday and staff to wear an Orange Shirt on Wednesday, September 29th, 2021. There will be no school on Thursday, September 30 for the new Truth and Reconciliation Day Holiday. We encourage our families to learn, reflect and participate in the ceremonies and events throughout the city.
October begins with our focus on Community Helpers. The first week of October is "Read In Week" We would love for a few parents to read to the children in their work uniforms (if you have one) and talk about the job they do in our community. This will help the children learn more about Community Helpers. Thank you for filling out your occupation forms and I will contact you soon about reading to our kids. This year we will be asking you to record a short video of yourself telling the children a little bit about your job and reading a short story (that I will provide for you). The Video should be about 5 mins or less. More details will be provided soon.
Photo day is with photographer Chelsea Capri (Pixels by Capri) booked for Friday, October 8, 2021, at 10:00 am for the Morning Class and 10:45 am for the PM Class. Regular classes are cancelled this day, staff will be using the afternoon for planning and prep work. Please bring your child for photo day even if you will not be purchasing photos, as we always make a composite class photo and would like all of the children to be in the photo. No Money is needed on Picture Day!! A few weeks after photo day, Chelsea will send a link for everyone to view their child's photos.  We do not schedule re-takes as the photographer takes several poses for you to choose from.  The background is usually white for the pictures.
In the middle of October, we will focus on a Fall and Halloween theme. We focus on the lighter side of Halloween such as harvest, scarecrows and pumpkins. The children will learn about Fall and we also learn about the parts of a Pumpkin.  We usually do a pumpkin exploration at school where we cut it open and see what is inside. We will have fun the last week of October where the children can dress up every day that week and we will have a special activity planned each day. Please ensure that your child is not wearing a scary costume or a costume that is hard for them to go to the washroom in; please leave props such as wands or weapons at home.  Thank you!! If you are going to dress up, please do not dress up in a scary costume. A reminder it is not mandatory for your child to wear a costume, if your child does not want to dress up that is okay. In our dramatic play area (the playhouse), we will be practicing what to do and say when we go out for trick or treating.
At the beginning of November, we will be working on Music. The children will enjoy learning and playing different musical instruments and learning the concepts of loud and soft, fast and slow. Next, we will be learning about Dinosaurs. The children will learn about plant and meat-eaters and the names of the different Dinosaurs. We will have our first Gym Day and Dynamyx Gymnastic day in November (COVID permitting).
At the end of November and the beginning of December, we will learn about Winter Animals. For the rest of December, we will talk about Christmas and other celebrations around the world. Our last day before winter break will be a Pajama and Movie Day, all children will be welcome to attend on that Friday even it is not their regular day.
We are currently working on our field trip schedules so please read your monthly newsletters and watch the parent boards to sign up.
Thank you for helping your child make their "All About Me" scrapbook page and sending it to class for sharing. The children have enjoyed sharing them with their friends and teachers, and they look fantastic.
I hope I get the chance to meet everyone throughout the school year, feel free to stop by for a brief chat about your child's progress after class anytime. If you have any questions, send me an e-mail at lcds.teacher@telus.net or contact me on Class Dojo or phone the office to make an appointment if you want to talk about any concerns. This year we would love if everyone can join Class Dojo for up-to-date information and videos and pictures of the children. 
Thank you!
Ms. Michell